TRANSFORMATIONAL COACHING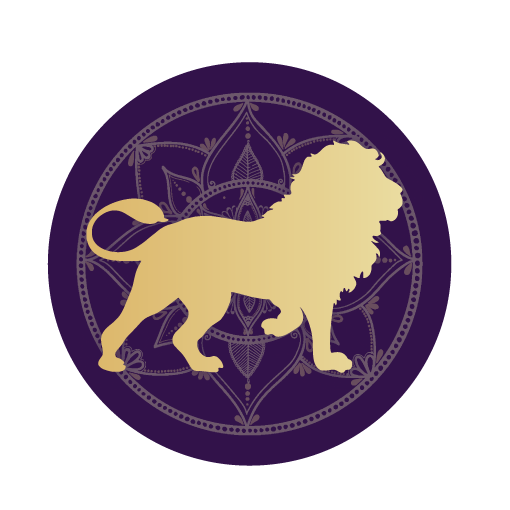 Transformational Coaching
One-on-One Coaching for High Performance
Limited availability for One-on-One coaching allows you to work with Amisha personally for twelve months.
If you are ready to put great work into the world, or if you are ready to leave the past behind and improve your personal life, you will benefit tremendously from coaching.
I want to share with you about a full year of coaching, because at some point in your life, you ought to try it. You know how a great bed is infinitely more comfortable to sleep in than an okay bed? And how a luxury car is more fun to drive around in than an okay car? Or how a dream job is more fulfilling than an okay job??
We're pretty good at realizing when it's time for the new bed, the new car, or the new job… but we are not as convinced that we ought to invest in personal growth experiences when it's time to upgrade life itself.
Coaching can make you the most comfortable, fun, fulfilling version of YOU.
This is the best kept secret of those of us that have coaches. 
The effects of good coaching last forever, since you can never go back to being just okay… just adequate… just eh, after you spend a whole twelve months sensing and creating a life beyond your wildest dreams.
I say this from personal experience.
Years ago, I managed to find myself at a crossroads in every area of my life. I happened to meet a powerful, honest, Buddha-like coach right when I most needed her. I met her before I had plenty of money… before I knew what questions to ask or what problems I wanted to work on… before I was motivated to do big things. I met her when I was exhausted & full of love, but also full of doubt.
It was that one choice to start working with a coach that changed everything for me. Since then I've worked with many great coaches and trainers. I've learned that it's the best shortcut to anything I could possibly want. Coaching kept me afloat through some of the hardest times in my life, and then it gave me the empowerment and steadiness to re-build far beyond anything I could imagine.
Life became magical, more fun, and more fulfilling… and then it kept getting even BETTER.
I love matchmaking great people to great coaches, so don't be shy… if you want some referrals, send me a note that tells me what you're looking for, and I promise to send you an amazing list. 
If, on the other hand, you feel a specific pull to work with me, you should know that I'm a little unusual. I'm a former professor so I am thoughtful and curious. I'm a big believer in good reason. It's important to me to make sure we build towards your dreams and goals in ways that makes sense to you. My background is in spirituality & philosophy so essentially, I'm a mystic at heart. I believe good coaching is a conversation between souls. I incorporate consulting – including business consulting – in my coaching style, because quite frankly, if I can save you time or stress, it's what I'm here for. 
I have particular experience & expertise as a coach for business owners, leaders, entrepreneurs, and people in creative fields. Yet every once in a while, someone just wants us to work together – not for business reasons – but because life becomes better when we do.
There is an intimacy to coaching that is unsurpassed by nearly any relationship we can cultivate. I love knowing that each of my clients has a place to come back to, anytime they're ready for more. They will never have to do it the hard way, or do it alone, ever again.
I hope you find a supportive coaching relationship like that for yourself, as well. Try it now… or try it soon. Regardless of when it is, give it a full twelve months. Give yourself one great transformative year. Stay open til you make that connection with your perfect guide. When you meet them, you'll know.
Just don't forget to say "yes" when you do.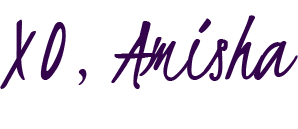 My experience working with Amisha has been an absolute game-changer, and deeply transformational on so many levels, beyond the initial reasons I hired her. She has helped to connect me to my own personal power and resourcefulness, as well as deeper levels of love, connection, service, compassion, joy and fulfillment, that has spilled over into my business in ways I never could have imagined, not to mention my personal life, too. Just to give you an idea, my income is on track to double this year from last year, and I've been able to step up and out in the way that I've always wanted to in my career. I had more of an internal nudge, a recognition that I would greatly benefit from working with Amisha at this time, more so than it being a logical decision, and I am so grateful I listened to that nudge; the evidence of that instinct came right away, too! If you're in a similar position, I encourage you to go for it. I am convinced that working with Amisha will only enhance and improve your experience of business and life, and in really significant ways.​
Amisha in a word: GRATITUDE. It is so rare to come across a person like Amisha. I gravitated toward her instantly and I'm never letting go! There are two things people talk about on their death bed: Relationships and contributions. With Amisha, one leads to the other! A partnership with her means you will expertly build your dreams. Being an entrepreneur is scary, vulnerable, and overwhelming...but not when Amisha is in your corner. I have never felt so supported in my life. She has imbued in me not only the the confidence and courage to launch my business, but also shares the intricate, effective how-tos to grow and find success! This is invaluable. Where to start, what to do. She breaks everything down into steps I can handily execute and accomplish. Beyond a business guru, she is an absolute joy to be around. Ergo: grateful.
Amisha's approach to One-on-One coaching is inspired by traditions of philosophical inquiry. The big questions of life, leadership, and business become possible to answer for those who work with her. As a result, even extreme leadership, business, and personal challenges become accessible and easy.
Amisha has a compassionate, magnetic & intuitive approach to success that is desperately needed at the forefront of modern entrepreneurism. I highly recommend Amisha & her philosophic innovations to anyone looking to advance their successes in the most incredible & unexpected ways.
Amisha has been a true blessing in my life. It was the steps I took to work with her that took my personal and professional life to the next level. Working with Amisha has been the best investment I have ever made in myself.
Work with Amisha for one year and learn to demystify who you are and how to navigate opportunities & challenges.
Transformational coaching can be used to help you accelerate any personal and/or professional goals, even if what you seek is outside of the box. Tree of Life coaching promotes thought leadership, innovation, productivity, inspiration, and exponential growth. Bi-monthly sessions are conducted via phone, with additional support throughout the year.
Get in touch to see if a year of coaching is the best next step for you.
Working with Amisha is a game-changer. She embodies incredible wisdom and a generous heart. The way she articulates concepts and gives relatable examples regarding whatever we are working on is part of her special-sauce that she alone can deliver. It's the mental and energetic shift that comes from this that opens radical pathways, initiates new points of attraction and activates elevated results.