We work exclusively with visionaries, entrepreneurs, creators, high achievers, innovators, & thought leaders.
The Tree of Life teachings are derived from traditions rooted in ancient philosophy and wisdom.  They have always worked and far beyond your time with us, they always will. Our approach is a modern take on these methods that better suit our contemporary lives. What you'll find are processes that promote simplicity and growth while encouraging enjoyment and empowerment.
You have made huge strides before, but never so quickly and easily as the ones you'll make with us.
THE TREE OF LIFE SUCCESS SERIES
Begin your journey with Tree of Life here.
Learn how to have up to 100x more success, happily & easily, by applying several of Tree of Life's foundational concepts right away. 
For Prosperous, Awake,
Committed & Kind Creators
Join a wolf pack of great people (who also happen to have great businesses, ambitions, or creative talents) for 12 weeks of exponential growth. 
Tree of Life's Wisdom Alliance
Transform yourself with Tree of Life's Wisdom Alliance. Get the very best transformational guidance through a small group coaching program designed to accelerate personal and professional growth easily, joyously, and powerfully.
For Seasoned Entrepreneurs
The Star Circle is an exclusive VIP inner circle business coaching group for inspired & big-hearted people who are ready to create the impossible. 
Convert Passion to Profit
Self-employed coaches, consultants, teachers, & trainers are invited to access Tree of Life secrets to use for their own business success. 
TRANSFORMATIONAL COACHING
Work directly with Amisha for an entire year to learn what you're truly capable of in career, life, play, and beyond.
The Tree of Life Success Series was created by Amisha Patel M.F.A.
Founder of the Tree of Life Success Series & Tree of Life Coaching & Consulting, Amisha is a teacher and writer with a passion for non-linear approaches to problem solving. She is a pragmatic and experienced coach and consultant, yet unique to her is an ability to feel and sense those things that might be impediments to, or catapults for, client success. Her listening, intuitive, and perceptive qualities are unparalleled. Formerly a Professor, Amisha left academic life to explore wisdom practices that boost entrepreneurial projects, personal enjoyment, creativity, and leadership. The Tree of Life Success Series presents Amisha's tried-and-true methodology in ways that maximize accessibility for a wide range of professionals and self starters.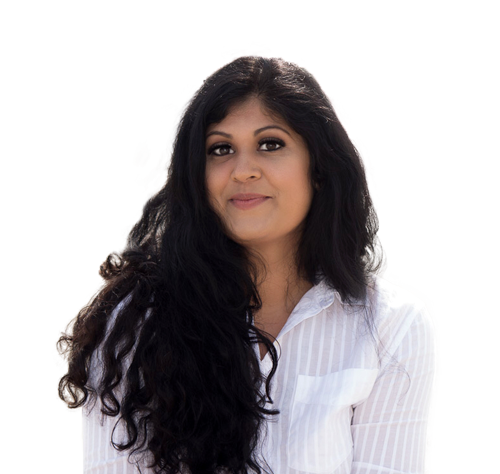 I would highly recommend Tree of Life and Amisha Patel to anyone. Often there is a next part to that sentence, "anyone... who is looking to do ______." But in the case of Amisha, I really mean anyone. The intuitive and insightful work Amisha does can benefit all human beings for all reasons. Her curriculum is practical and easy to understand. The way she conducts her groups is with an inclusive loving kindness that guides everyone in feeling seen and heard and allowing for wherever you are that minute, day, or week. But somehow, she guides you to find a path and an easeful approach to life. I am grateful I found her.
Socrates, Plato's figure of the philosopher, said that he learned everything he knew about erotics—the art of desiring—from Diotima, a mysterious priestess and a prophet, with some ability to avert plagues. Misha harbors within her gentle humor and unpretentious honesty the healing wisdom of a Diotima, who can make even a Socrates, obsessively roiled in his own questions, take notice. Desires can seem muddy and formidable, like a slog through an ancient rain forest. Misha will be your conduit of clarity and flow. And she is funny and kind. So it is not so terrifying how easily she sees through you. Come to think of it, it is rather liberating. If you want to befriend the part of you that grows and evolves, study with Misha, pay attention to the company she encourages you to keep, and learn something about the ease of a confident spirit.
I have worked with Amisha in a few different capacities, and most recently in Evolve. She has a way of guiding you through to the best expression of yourself that is so insightful and intuitive! After working with her, I always experience an expanded view of my life. I consider myself someone who dreams big, and she has given me the tools that I will continue to implement to ensure my success. If you are open to transformation in your life, Amisha will surely help ease the way.
Amisha is the most loving, genuine, transparent person I've ever met. She has a unique talent as an excellent listener to quickly diagnose challenges and find creative solutions with the highest integrity. She has been spot on with her assessments of my business challenges and has helped me navigate them to take my naturopathic medical practice to the next level.
Check out their experience working with Tree of Life's founder.
How to Have Up to 100x More Success, Happily & Easily