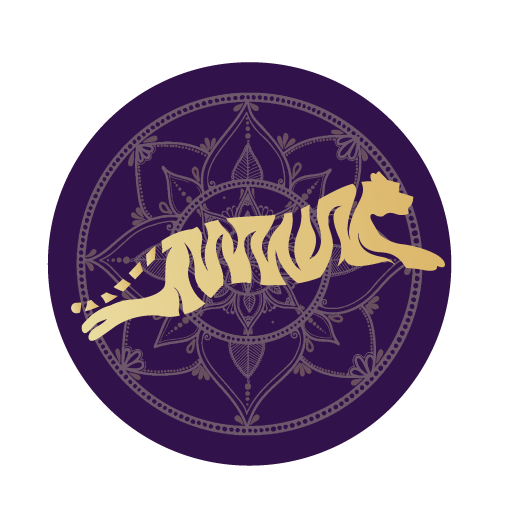 Tree of Life's Wisdom Alliance for rapid personal and professional transformation ​
YOUR EVOLUTION BEGINS ON January 8th, 2024.
THIS GROUP IS NOW OPEN TO RETURNING MEMBERS. NEW MEMBERS: REGISRATION OPENS NOVEMBER 6th, 2023.
"Everything comes to us that belongs to us if we create the capacity to receive it."
The investment for 2024 is $3750.
You are invited to become the newest member of EVOLVE, Tree of Life's Transformational Coaching Group.
EVOLVE is designed for people that are motivated to unleash maximum personal and/or professional success in ways that are guided by depth of knowing (truth) and precise feeling (intuition).
Throughout the training, you and other members will learn advanced teachings, unique enough to challenge you and improve your perspective. This new perspective has the power to change your life. 
SO, WHY IS THIS CALLED A WISDOM ALLIANCE & WHAT MAKES IT DIFFERENT FROM REGULAR GROUP COACHING?
Group coaching is typically focused on goal setting, motivation, and action. It's typical that teaching and advising comes secondary in traditional group coaching programs. Since action is wasted if it's exerted too soon, or if it comes at the expense of clarity, inspiration, and power, we'll do things a bit differently.
Throughout EVOLVE you will expand inner knowing and enjoyment, and then allow action to unfold as a by-product of your deeper, more authentic connection to yourself and the world. In EVOLVE, teaching and advising are integral components. You get the best of the group coaching experience and the best of what I, personally, have to offer, after my years of experience working with 1000+ clients.
But best of all, you'll have you - a you that finally has the space to emerge from the bustle of daily life and be known.You will be thrilled to meet this version of yourself.
January 8th, 2024 - DECEMBER 9th, 2024

1/8, 1/22, 2/12, 2/26, 4/8, 4/22, 5/13, 5/27,
7/8, 7/22, 8/12, 8/26, 10/14, 10/28, 11/11, 12/9
Twelve months of laser focused coaching sessions that get right to the heart of what's important. We meet via virtual conference (from anywhere in the world). Attend live, or listen to the recording. 
Eight experiments that draw from ancient wisdom & quantum theory, that allow you to expand your inner being and free yourself for what's next & best. You will achieve one or more goals in this timeframe.
You will unite with an awesome community of likeminded individuals who are committed to transformation. Enjoy learning from others during our dynamic live sessions.
Meetings will be held at 12pm EST/9am PST on the 2nd and 4th Mondays of January, February, April, May, July, August, and October, and on the 2nd Mondays of November & December.
Hear from past EVOLVE members:
I have worked with Amisha in a few different capacities, most recently in EVOLVE. She has a way of guiding you through to the best expression of yourself that is so insightful and intuitive! After working with her, I always experience an expanded view of my life. I consider myself someone who dreams big, and she has given me the tools that I will continue to implement to ensure my success. If you are open to transformation in your life, Amisha will surely help ease the way.
EVOLVE is an amazing experience. Amisha has such a special ability to be in the moment within the group and lead everyone into deep insight based on the group's feelings in that very moment. Even through the phone, I felt as if she was holding my hand and leading me to a higher version of myself. It was a beautiful journey.
Amisha is a wonder and I have been lucky to be included in EVOLVE. She has done a great job of shepherding me through tough questions such as "what do I truly want" and "what makes me happy". The sessions have empowered me to evolve in my thinking and learn from fellow travelers. I would recommend Amisha to anyone that has ever asked the question, "what do I want in life?" She is singularly focused and will guide you to your own answer.
Misha's capacity to really listen to people is astounding. She responds with a depth of wisdom, clarity, and pragmatism that is exceedingly rare. In her presence, people transform by learning to listen to their own lives, trust their inner voice and the true calling of their heart. Whether you are looking to develop your career, cultivate new forms of relationship, or expand your spiritual attunement, Misha is the perfect guide and facilitator. I cannot recommend her more highly!
Spirit, like body, is a principle of growth and transformation. The growth is layered and nonlinear and not always easy. It is a blessing to have a community of compassionate learners who attend you on your way and give you the healing opportunity to give as you have been given. Amisha is truly a master, in the gentle but persistently insightful way that spirit is ever a form of mastery. Study with her and those she puts in your company, and your life will change.
FIRST, THE PERFECT PARTICIPANTS WILL COME TOGETHER.
These will be people who, like you, have unique gifts and a sense of calling. They are pleasantly connected to themselves and have multiple abilities of deeper awareness.  This group of people will serve as your tribe, impacting your path to increased happiness & greatness. It is also for past participants of EVOLVE, who would continue to thrive with customized support.
SECOND, YOU WILL RECEIVE MATERIALS AND ACCESS FOR THE TRAINING.
Training materials will be sent to you in advance of our first session. You will have a chance to review some of our central teachings on your own, at your leisure, before we even begin. These materials are easy to retrieve from an online members site. The site includes space for conversations and interaction with fellow EVOLVE members, with a layout much like Instagram and other social media sites that you're familiar with.
THIRD, YOU WILL COME TO OUR PRIVATE GROUP SESSIONS FROM THE COMFORT OF YOUR OWN HOME OR OFFICE.
We have 16 scheduled trainings over a time period of 12 months. At each of these times, a lesson will be delivered. Group members will then have the opportunity to ask questions and receive answers, so that the teachings become vivid, productive, and impactful. 
All sessions will be recorded & shared with the group. Even sessions you don't attend will have relatable content. Be assured, you will have access to all of the wisdom that we unearth together.
Since EVOLVE will provide the nuts and bolts of transformation for the entire group, and a home-base for accountability and inspiration, you should plan on attending 12 or more live sessions during the training, and make up any you miss by listening to the recordings.
FOURTH, YOU WILL CONDUCT EXPERIMENTS TO EXERCISE YOUR SUPERPOWERS.
We will accomplish 8 experiments during our time together to bring through new potentials and abilities. 
Experimenting with tried and true, or new, non-linear practices will allow you to cultivate power for the year and walk through the unknown future with courage. Experiments are based in metaphysics and require a monthly leap of faith.
We can discuss our progress, insights, results, and questions at any time via the group community. 
The momentum of the EVOLVE practice is unlike anything I've ever seen before. Members have reported a feeling of "happily ever after" or "dreams come true" by the end of the training. We keep our eyes on your true desires and make sure you don't settle for anything less. Many members join simply to shift from a version of happiness and success that is entrenched in material reality, and open up to a version that is consistent with "the flow state" – which increases intuition, receptivity, enjoyment, ease, peace, love, health, and self-actualization.
Past participants of EVOLVE have priority registration. Newcomers, please schedule a short informational call to see if EVOLVE is the right fit for you.
​Amisha and EVOLVE came into my life at the exact right time, when I needed that little extra amount of courage to take a leap of faith into this next incredible chapter of my life! At the same time Amisha reminded me of the love I have for myself, to accept all the amazing things that are happening in my life without question, and realize whole-heartedly that I deserve this! Amisha is wise, trustworthy, compassionate, and generous with her knowledge. I've enjoyed and valued Amisha and EVOLVE so much that I recommended it to my new husband and he's now currently participating in this awesome journey!
I love what the word EVOLVE implies - change, growth, further development, advancement... and that's what I received! I joined EVOLVE expecting great things and ended up receiving even more. The deep level of sincerity of each individual in my group gave way to sessions of incredible openness, vulnerability, trust, and guidance that created a strong support as I found myself tackling challenges in my personal life. I could feel the power and oneness that group consciousness can create. I know I can always expect great insight and intuitive guidance from Amisha, but it was a pleasant surprise to receive so much from my group members to help me create flow in my life.
I got so much more out of working with Amisha as part of EVOLVE than I ever thought possible. I discovered buried passions, future ambitions, and forgotten dreams. The kind and gentle way in which Amisha leads you to these discoveries never feels forced. The group was an incredibly loving environment to bravely face issues and focus on achieving my dreams. Through this process, I began to take full control of my financial life, pushed forward in my career, and began redirecting towards the path that's meant for me. I found peace in my personal life as well, improving my relationships. This was the biggest surprise to me, realizing that the personal and professional can't be separated when building a dream life. EVOLVE taught me the value of surrender and it showed me the kinder version of myself, while also helping me keep a positive outlook, have fun, and be happy. I'm truly grateful.
When Amisha asked me to work with her through her EVOLVE program for 10 weeks I was absolutely flattered, as I knew she worked with some very successful people. At that time, I trusted Amisha's vision of me more than I trusted my own. During the program, I reached one of my yearly goals, which was to produce more of my own film and television projects. I produced a six episode short form series. I also produced a standing-room-only red carpet event honoring independent television actors and producers, and had four projects submitted for the nomination round of the Emmy® awards. All of that, during just 10 weeks.
During the first group call in September, I was blown away by the members. Each person was excited, articulate, and driven. Everyone's story and goals were described with such passion and authenticity that it was infectious! And then it was my turn. I felt fragile and inferior. I felt like I was the raincloud casting a shadow over this amazing, positive experience. But this was my own insecurity, and had nothing to do with how I was received by the group. Everyone was lovely and welcoming. Then, something shifted. I started to feel better. Doors were opening for me; financially, personally, and professionally. I had the best Thanksgiving and holidays with family and friends since years before. I am grateful to feel joyous regularly; it's not a fleeting experience anymore! As I write all of this, it's nothing short of miraculous. I am grateful beyond words to Amisha for orchestrating this group. She leads us with her tender heart and deeply insightful (life changing!) observations. You can't help but be drawn into the higher level flow experience; that's when the magic takes hold and propels you towards your dreams.
The reason people choose to participate in programs like this is because it can provide an accurate mirror to your life experience and direction.
Say you always tried hard to be fashionable, but were never allowed to use a mirror. Sure, you would generally know what you were wearing… but how does it look on your body, specifically? Does that lipstick color look as good as you hoped it would? Did you get your face perfectly shaved or did you miss a spot?
Obviously, getting dressed is much easier, faster, more effective if there's a mirror to look into. I know this is a silly metaphor! But, what those of us with coaches, consultants, and mentors know is, growth is less about effort and more about clarity. You need to SEE what you're doing and where you'd like to go, and you need to have an accurate sense of your progress.
Great trainings such as EVOLVE provide the insight and skills that allow you to see the Big Picture, and the empowerment you need to head in that direction.
The benefit of this group is that you will hear a variety of questions that simulate the ones you have puzzled over for years. As these questions get answered, you will feel so much better about taking your next steps.
This program helps with clarity and general wellbeing so it should be useful even if you're just ironing out the small stuff.
Yes. You can email me at amisha@MyTreeofLife.com – if this program is not right for you, I am connected to some awesome resources and will make referrals.
Yes. Tree of Life services qualify as professional services, or leadership training. We can create a private session of EVOLVE for just your team or group.
Yes. Recordings will be provided and they always seem to resonate for absentee members, as if they were included in the talk.
One-on-one clients would enjoy the community and new conversations that EVOLVE offers. It also presents a great option for those who have completed their one-on-one programs, but would like to continue forward with our work together in a new way.